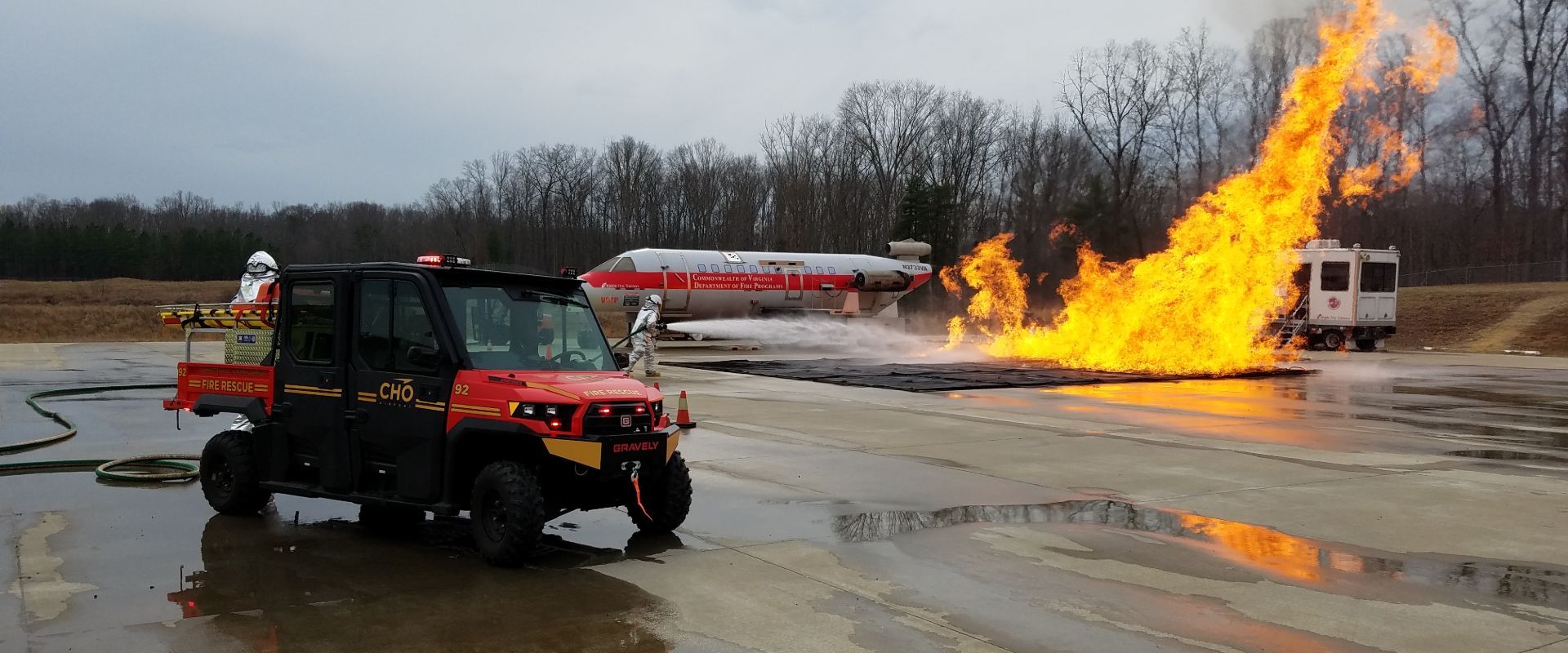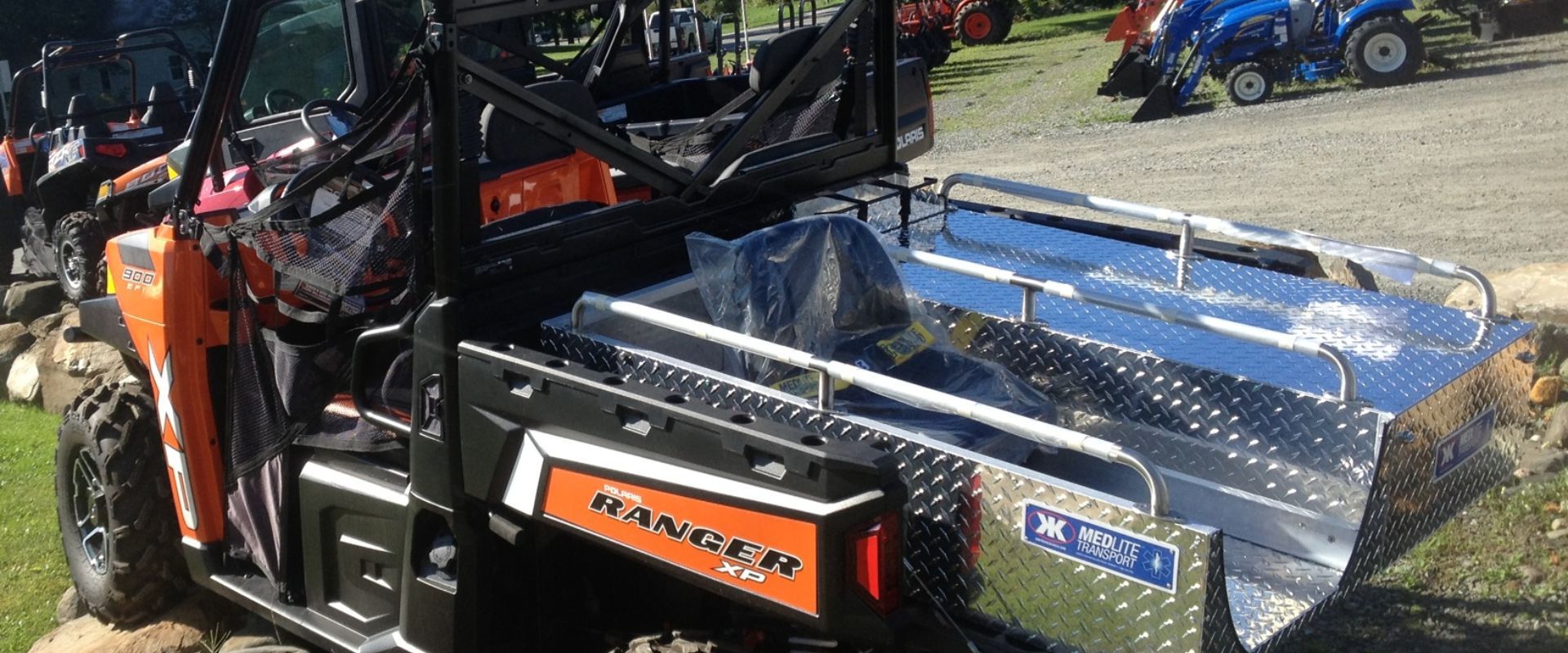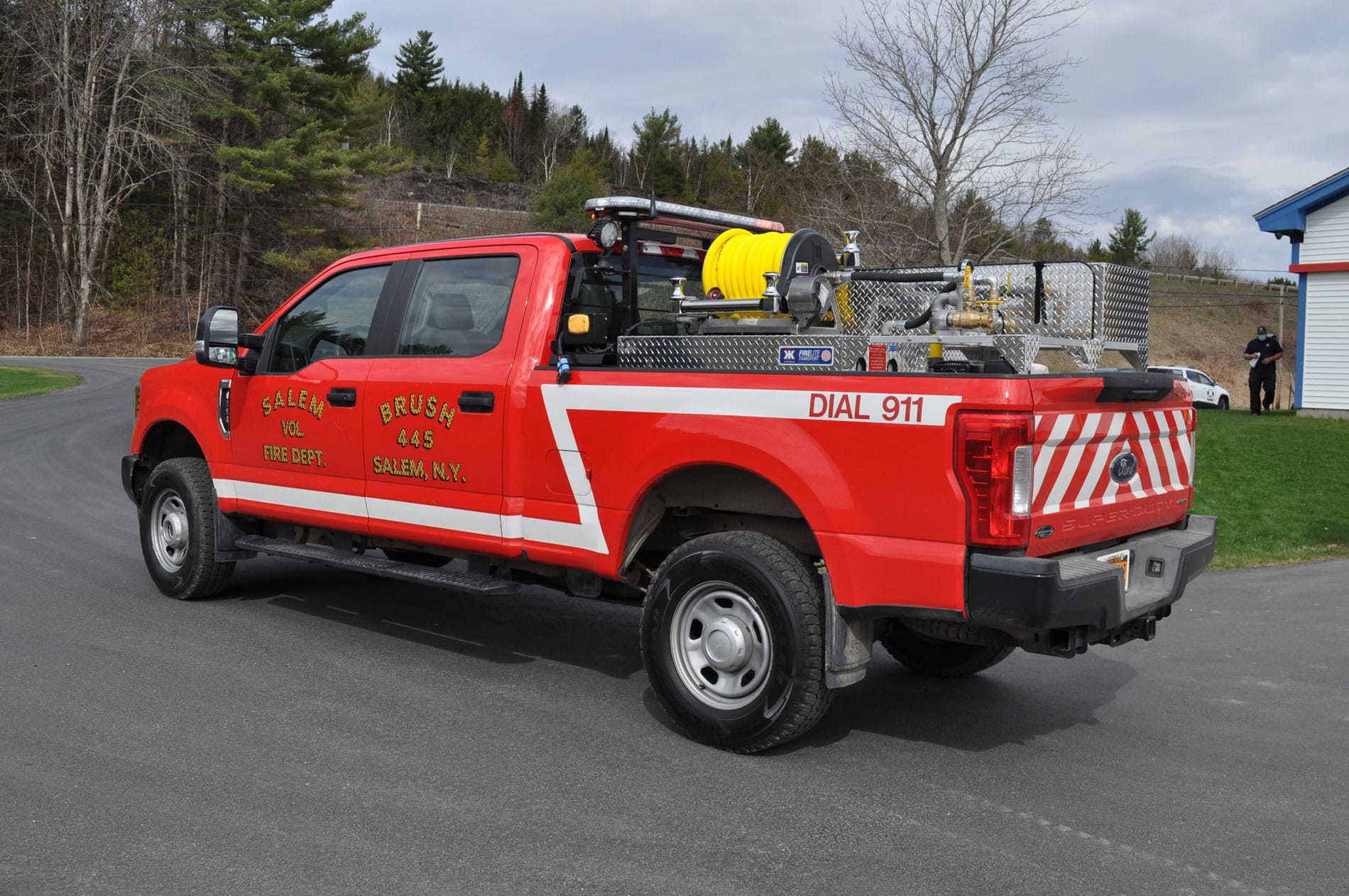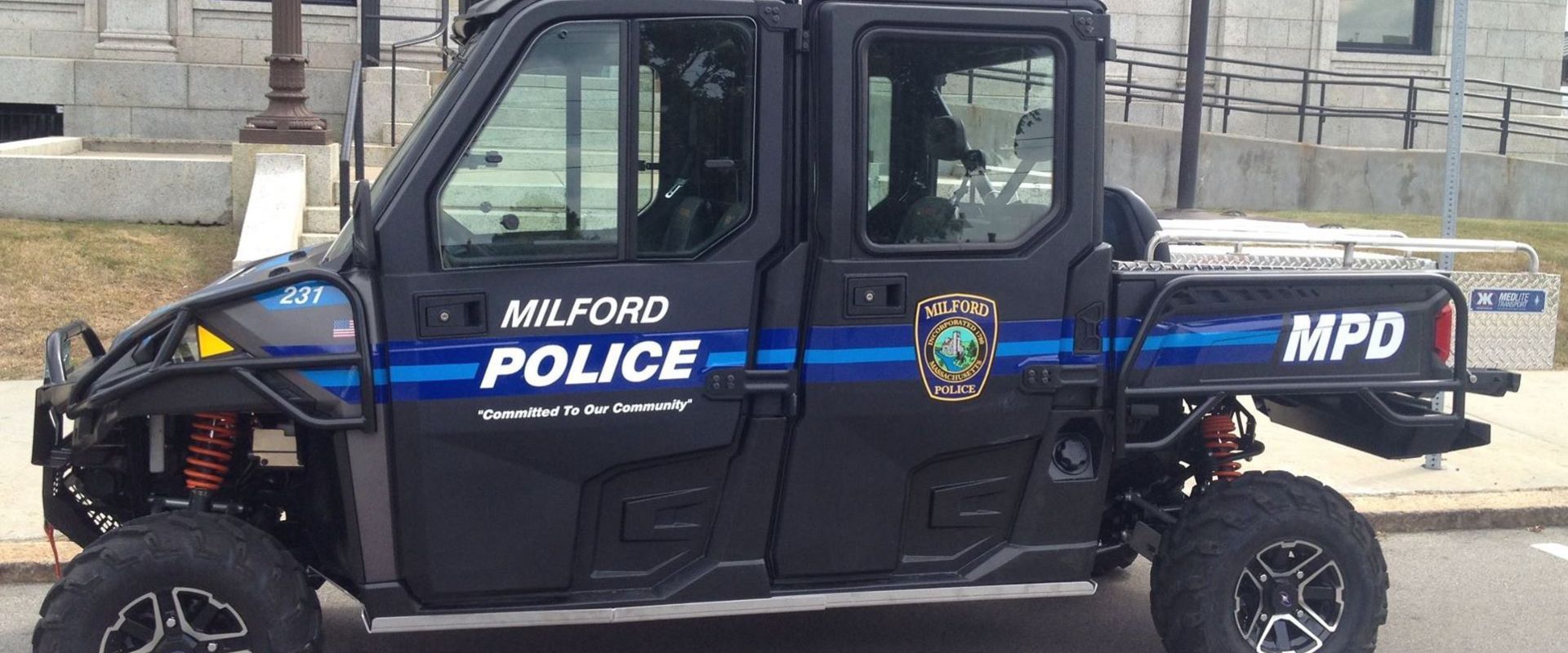 Slide One
FIRELITE Transport UTV Skids
As a firefighter, you are responsible for the safety of your team and the community. Deciding on the best UTV based FIRELITE skid to execute your mission is critical and you need the facts to make the best decision. Let the experts at KIMTEK help you.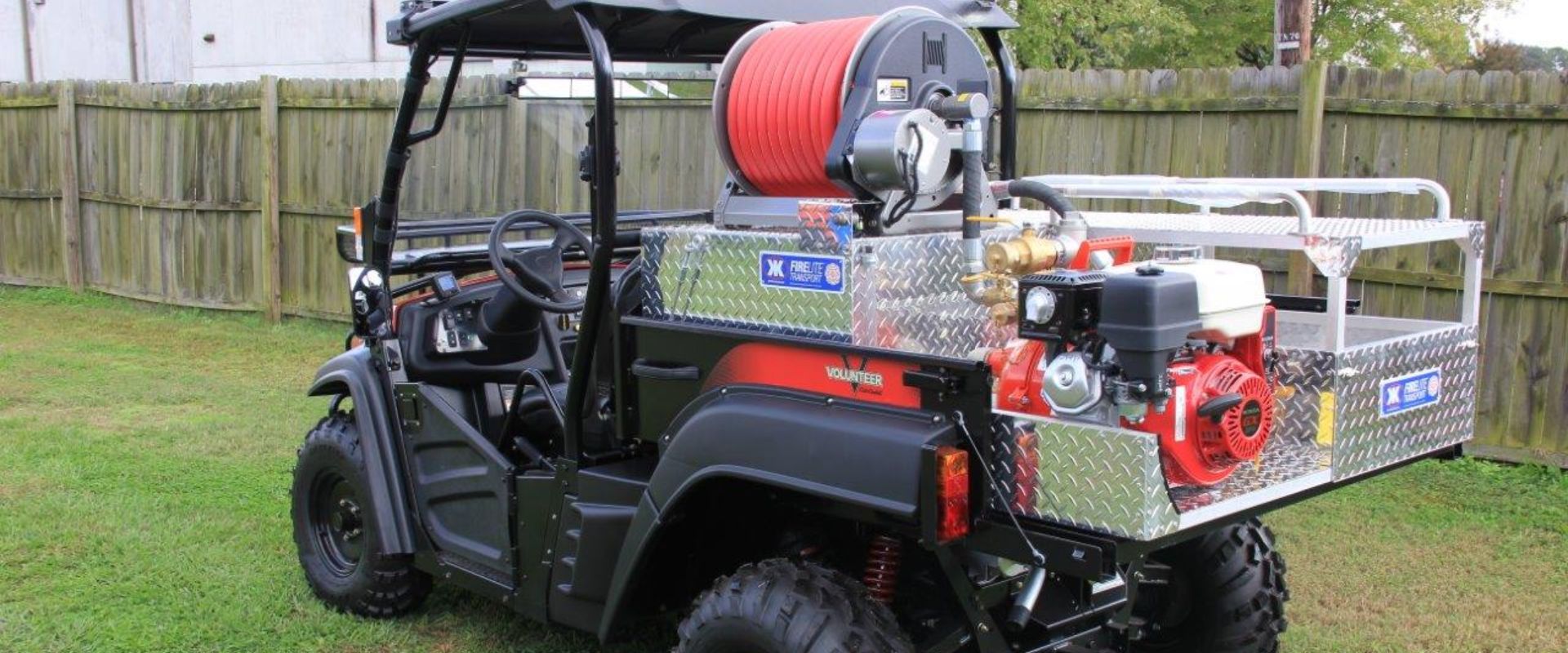 Slide Two
MEDLITE Transport UTV Skids
As a first responder, we know you have enough to worry about without having to spend valuable time looking for the right UTV patient transport. KIMTEK knows how to make your MEDLITE purchase easy, so you can get back to do what matters most.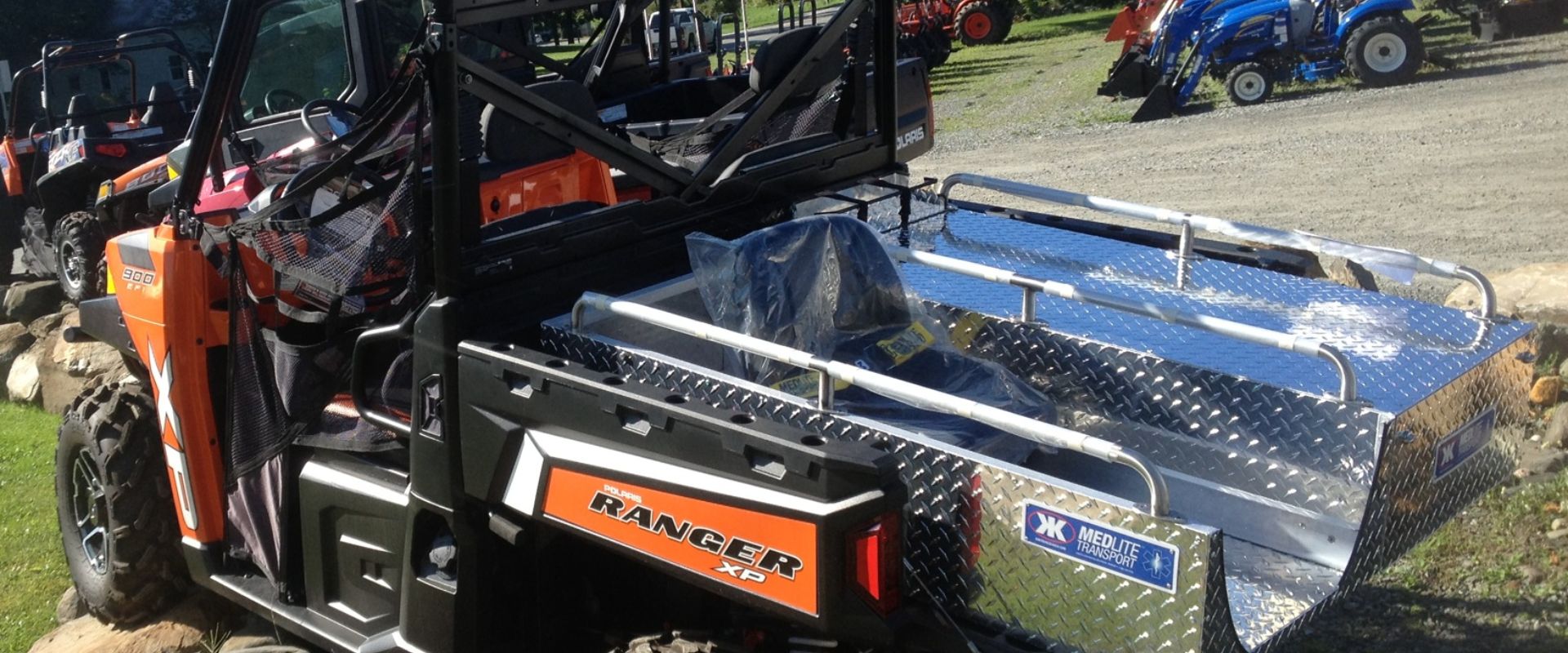 Firelite Brush Truck Skids
FIRELITE Brush Truck Skids
Off road firefighting can be a difficult mission in the best of situations. Fire departments as well as federal and state firefighting agencies are increasingly depending on KIMTEK FIRELITE truck skids to get the job done!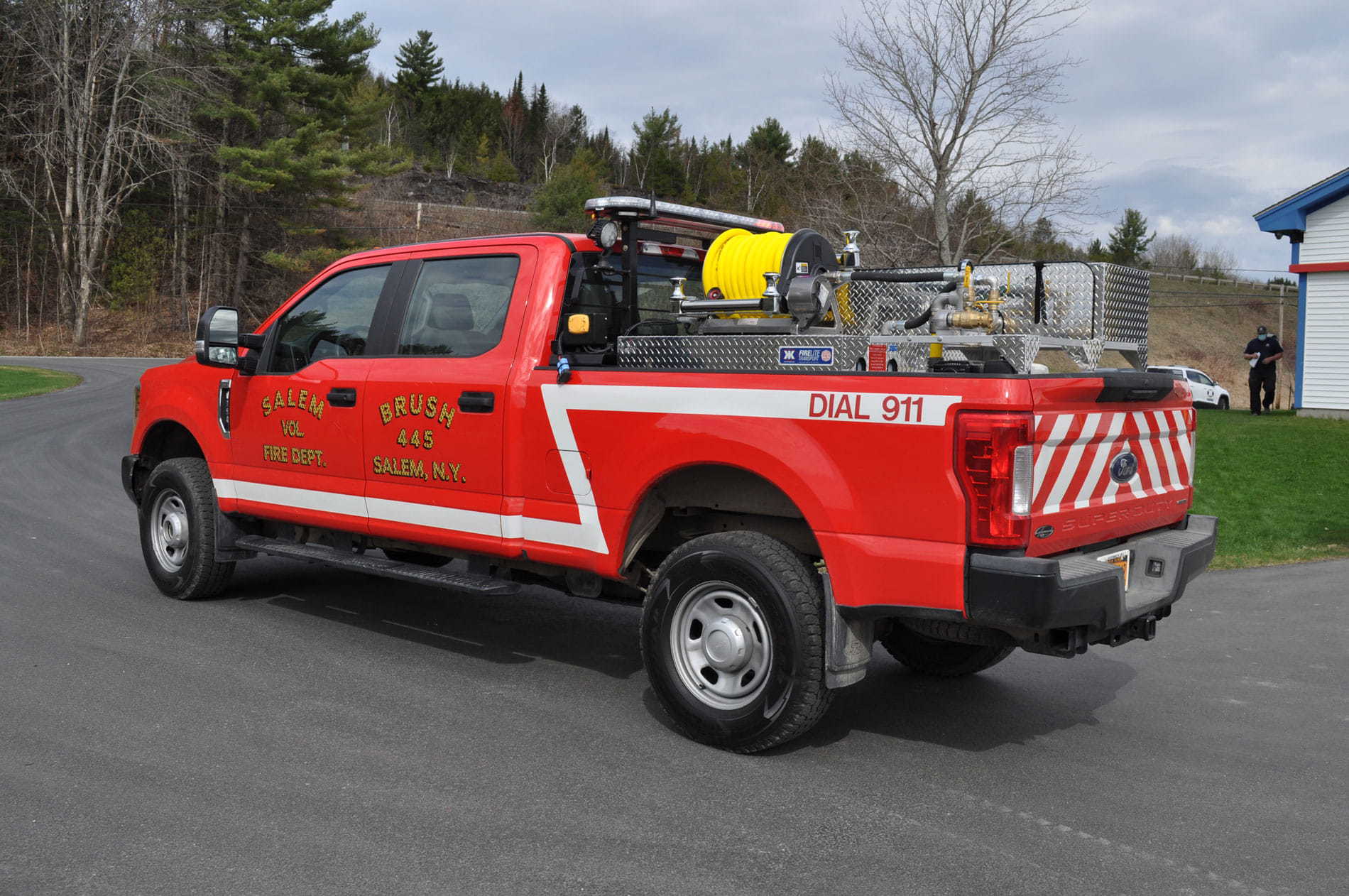 Slide Three
LEOLITE Transport UTV Skids
As a law enforcement officer, you are faced with many critical decisions. Choosing a UTV based skid unit to transport officers or assist with patrols shouldn't be difficult. We make purchasing the right LEOLITE model for your mission easy.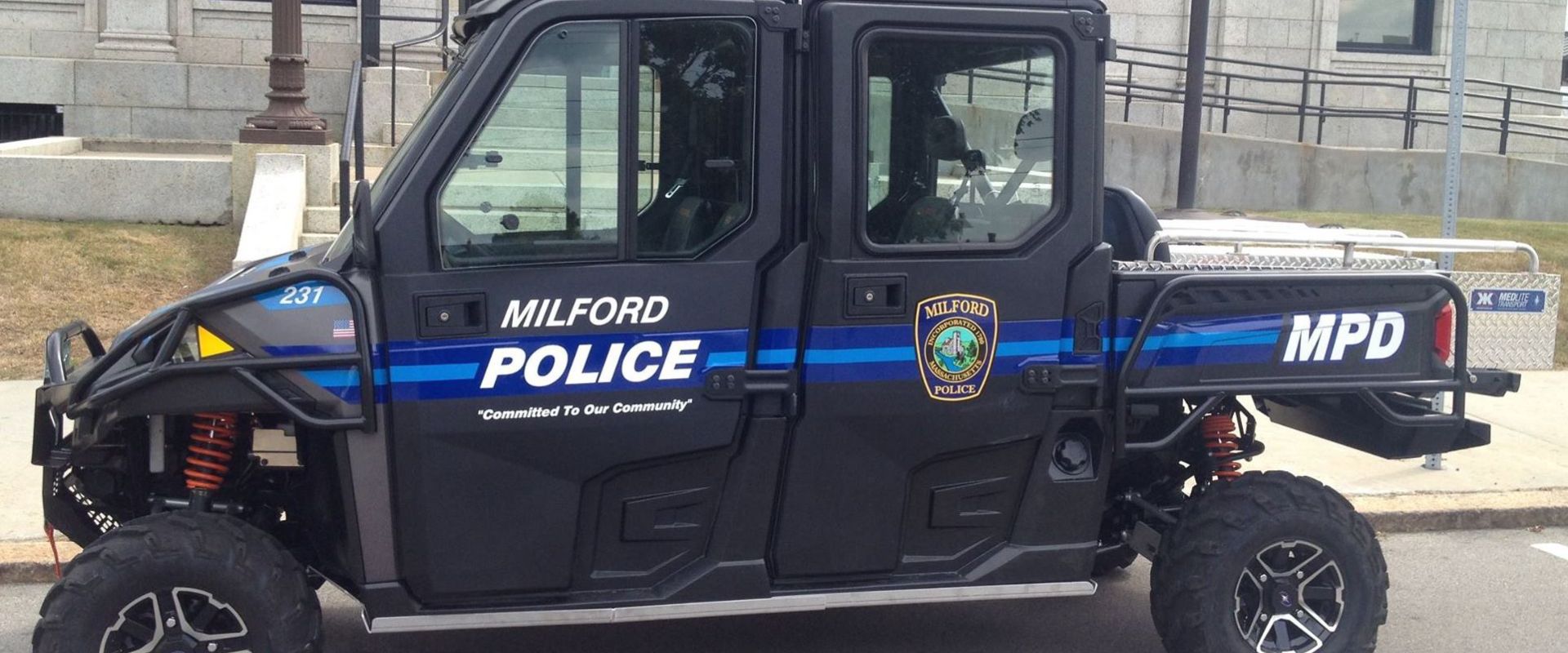 Medical, Fire & Law Enforcement
For you to know KIMTEK CORPORATION is to know the nation's largest producer of UTV and ATV skid units for firefighting, rescue and medical transport, and law enforcement. Our brush truck skids are the fastest-growing segment in sales over the past 3 years! You can rest assured knowing that over 8,000 KIMTEK skid units are in service all over the world with fire departments, EMS, search and rescue agencies, and all branches of the U.S. military. You can depend on KIMTEK to deliver you a quality, purpose-built skid unit to fit your budget and your mission.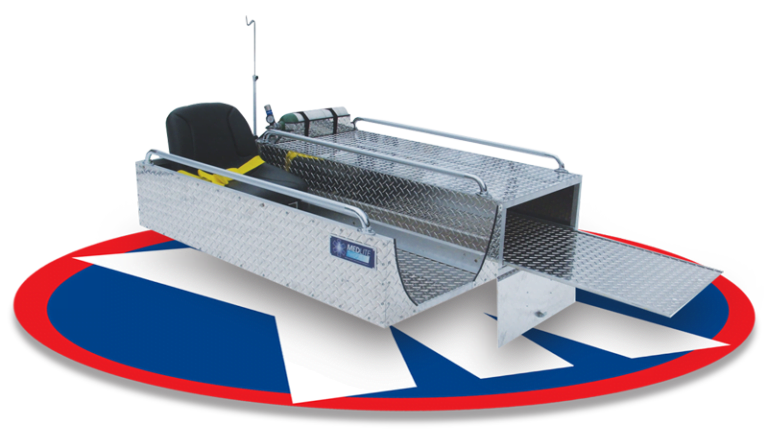 The MEDLITE® Transport is designed by Firefighters and Emergency Medical Technicians for use by all public safety agencies. It is built for off-road, rough, all-terrain, and wildland situations. It is a very effective way to put the EMT right next to the patient during transport.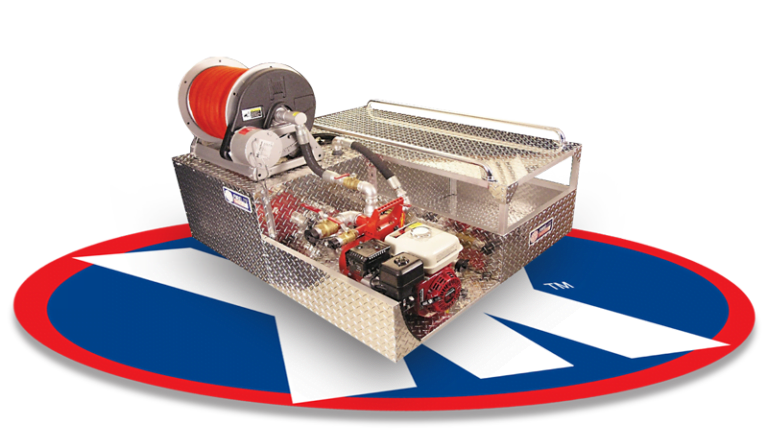 The FIRELITE® Transport is a UTV fire / rescue skid unit built to be practical and tough for most off-road, all-terrain situations. Our lightweight wildland firefighting slip on unit can carry water, pump water onto fires, hold a rescue stokes basket or long board, and store hose line and equipment.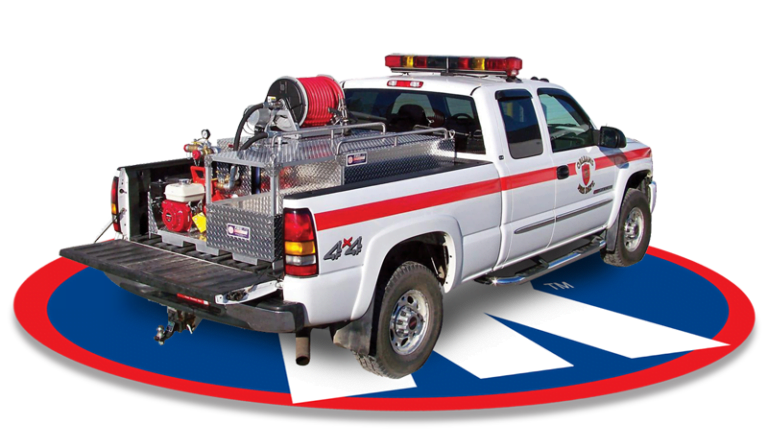 The FIRELITE® Transport FDHP-300 series is a truck-mounted skid. They are available in a Deluxe and Basic model. Our budget-minded customers wanted a larger version of our popular FIRELITE Transport Deluxe skid unit for ATVs, but with a larger capacity water tank and more hose storage.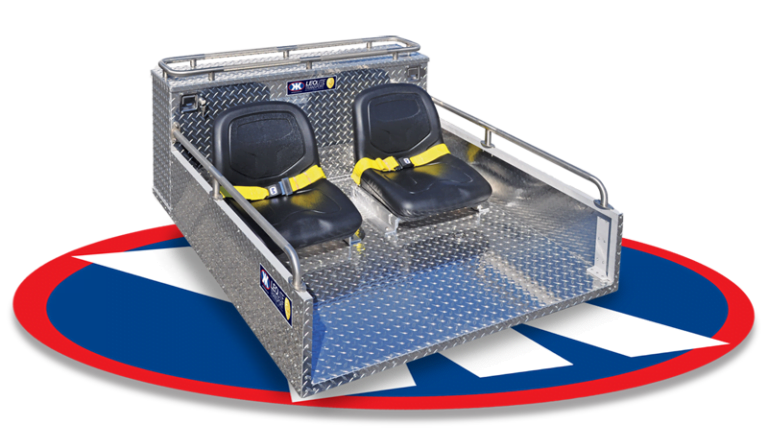 The LEOLITE™ Transport is designed specifically for Law Enforcement and the missions they are required to perform. It is built for off-road, rough all-terrain, wildland situations, urban and suburban areas, and events. It is a very effective way to transport LEOs into hard to reach area safely and efficiently.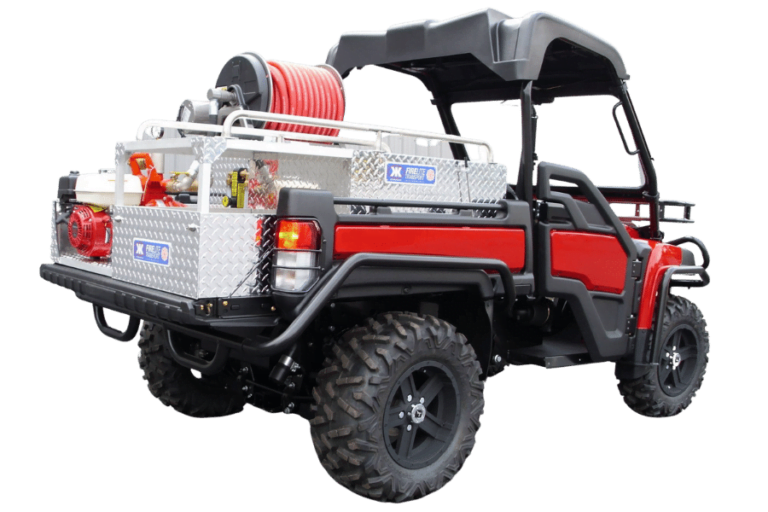 We offer an amazing array of high-quality, dependable, and most of all affordable skid slip-on units for UTVs used by first responders. In 2023, we offer 35 models of UTV and truck skid units for medical, fire and rescue, military, law enforcement, and brush truck applications.
Each skid unit is designed right. MEDLITE, FIRELITE, and LEOLITE products come with the same next-generation layouts and technical features that come with our 40 years of design and engineering experience.
Each slip-on unit is built right. All of our products are designed with durable diamond plate construction that's made to last.
Every unit is priced right making them affordable for every public safety agency needing these slip-on units for UTV rescues. Built right here in the United States, we have over 8,000 skid units in service worldwide.
As the largest manufacturer of UTV / ATV skid units in the nation, we've learned a thing or two over the years. We're sharing news about our newest skid units, product innovations, industry updates, and more right here.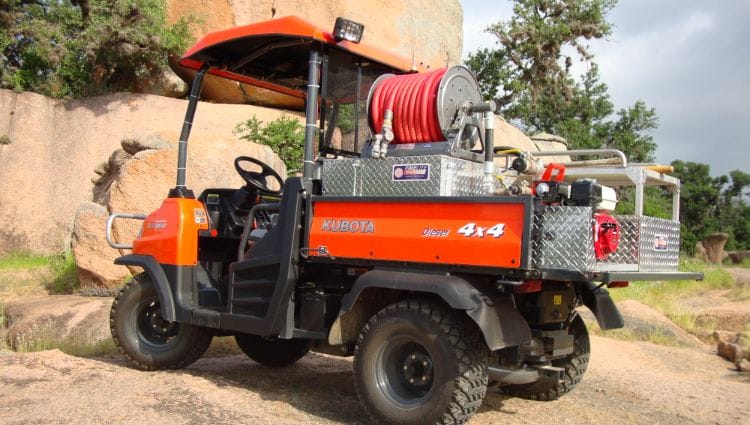 Utility Terrain Vehicles (UTVs) and All-Terrain Vehicles (ATVs)—both equipped with skids—are quintessential vehicles used in the arena of emergency response. ...
skid units for public safety
Supporting First Responders
Whether you're a first-time or returning customer, you can always contact us with questions.
We're here to help you choose the right size and fit for your department's needs. There are restrictions with different chassis that our FIRELITE, MEDLITE, and LEOLITE skid units are able to fit perfectly into, so please contact us directly for fitment and application guidance. We want to make sure you're getting the proper unit for your UTV / ATV or brush truck.
Our UTV Fit Guide will allow you to select the make and model of most UTVs to easily learn which KIMTEK skids will be compatible with your vehicle.
Our skids can also be customized in a variety of ways. We're here to help you choose the custom options that work for your department's planned use and budget.
Chief Harvey
Chestertown VFC
Just over one year old it's carried out 5 injured people from remote areas and brought 100s of gallons of water to firefighters battling forest fires 100s of man-hours saved.
Cathy Barton Whitney
Whitney Ranch
Your company builds an amazing compact skid unit. For its small size it delivers a big punch! Thank you for building us an amazing mini fire rig!
Kristopher L. Thompson
Southampton Massachusetts Fire Department
Just wanted to send your company a quick note in our departments pleasure with your Firelite Deluxe skid unit FDHP303/200. We received our completed Brush truck (HOT SHOT which was named by our elementary school in a contest) last week and began training our personnel immediately on the use of the skid unit. The set up of the skid unit made training simple and the performance of the unit is excellent. Thank you for a great product and I would definitely refer your company to other departments for the quality and great customer service.
Sgt Jason Black
Alabama State Troopers
Thanks again for the great piece of equipment, and the excellent customer service. The whole ordering, purchasing and delivery process was second to none, everything went smoother than I could have ever expected.
Earl Township Fire Co., Berks County Pa.
Operating at 1 of 3 working fires today. 2 brush fires and a structure fire that extended into the woods. Once again the Firelite transport performed flawlessly!
Just wanted to send a note of appreciation. The Cumberland Trail Fire District in St. Clairsville Ohio just put into service a new Firelite unit. The installation was very simple and and the operation of the unit is very user friendly. We were able to procure the unit by means of a grant from ODNR. Thanks again for a great product!
Chief Scott Wright
Durham Volunteer Ambulance Corps Inc.
Thank you for the hard work you folks did completing our unit in time for our event in September. Unfortunately, we had record rain during the event. As such, we didn't have much call to utilize the MEDLITE®. The great quality and craftsmanship, however, was noticed by a number of folks who saw it. Again, thanks for the great service!
Zack Kupper
Cooke County EMS, Gainesville, TX
2015 Polaris Ranger Crew with Kimtek bed. Used for search and rescues and PR events. I had the joy of building this for the company, where I work as a Medic. About a week after putting it in service I used it to search a rural area for a lady that got lost and wrecked out in a creek. Has also been used multiple times for PR medic standbys. The bed is great. We use a scoop/board combo to haul patients flat. And the storage is plenty big for what we need. Great product.
Bryan Phelps
Coudersport Fire Department, PA
We have 3-4 of these in our county.. bought them all at same time.. group purchases, saved money.. Love them, the owners and Company are great to work with. We love our skid for our ATV, when we did need assistance... Not only were you there. But you took care of it expeditiously.. And I believe with service like that to our Dept (Coudersport Fire Dept) others need to know. Thank you!
Bill Moore
Ecological Woodlands Management, Wisconsin
Thank you for your prompt delivery. Just a quick note to remark on the high quality workmanship of the FIRELITE®, which I took delivery of last Thursday. We put it to work immediately—fits like a glove in the truck, works like a charm, and looks spiffy. I'll rest a lot better at night knowing we'll have it on hand for prescribed burns. Thanks—and congratulations on an excellent product and a refreshing willingness to meet a customer's needs.
President Tomic
Los Exploradores Search & Rescue (L.E.S.A.R.), CA
Thank you for the quality in your products. We operate in one of the most harsh deserts & your product is holding up to the conditions.
Steve McCune
Bridgecreek Fire Protection District, Oklahoma
I'm pleasantly surprised by the level of customer service you provide! We will get a lot of attention with this unit.
Patrick Rose
Woodstock FD, NY
Great units, great functionality, and well built. The staff is so friendly and easy to work with. Well worth the money to purchase these units. We have both a fire and EMS unit for our different operations
Earl Township Vol. Fire Co. No.1 , Pennsylvania
We will testify as to the durability, endurance and all around great performance of this unit! Since being placed into service in 2011, the FIRELITE has responded to over 100 incidents, from a 700 acre forest fire & Hurricane Sandy to multiple medical evacuations from hard to access places. The FIRELITE has proven itself to be a great investment. We truly recommend it to any department looking for a versatile skid unit!
Chief Les Marckel
Decatur FD, Decatur IN
Thank you for the seamless, hassle free, purchase experience. Wish every company we deal with was this hassle free. Thanks Again. We hope this unit will serve Decatur for many years to come
Sgt. Brian Cohan
Caswell Beach Police Department, Caswell Beach, North Carolina
Hello! Well when I went out on a limb, after 4 years of trying to get a Polaris Ranger my Chief said it's all on me. Then I hit him with the extra cost of the medical skid! Oh he thought I was Crazy! Well today, Sunday over a 1/2 a mile from any beach access point we had our first trauma injury. I do send you a BIG THANK YOU for your product. After locating the victim and securing some passing people to help, I headed back to pick up EMS and there equipment. We utilized the skid for transport back to the EMS vehicle, without breaking a sweat. Your product worked like a charm. Thank You!
Captain Jason Allie
Springfield Township Fire & Rescue, Ohio
Thank you to Kimtek Corporation for providing such an amazing product to the fire service. The quality and professionalism of your company are second to none.
Thank you to the wonderful people at KIMTEK for building the skid unit for our new brush truck. You are terrific people to work with and build a truly quality product.
Captain Scott Bower
Southington Fire Department
I want to thank you again to all at Kimtek for producing a quality slide in unit and assistance rendered with making this unit a top quality firefighting unit. Just as an FYI our first day in service we were part of a 17 acre grass fire and it performed flawlessly!!
Chief Bill Gorman
Conklin VFD, New York
The unit works great, and have already used it on a woods fire. You have a quality product, and I would not hesitate to recommend to anyone. Thanks
We only work with the best
Trusted Brands & Partners
Our skid units are universal in nature and fit a number of large UTV chassis that are on the market today.
Burger King

Forbes

Mashable

Pepsi

Coca Cola

Windows

Pizza Hut

Intel