KIMTEK Corporation is continually adding to their already substantial line of skid units. The KIMTEK line of FIRELITE Transport skid units for UTV's and trucks is a complete line of portable firefighting equipment for fire departments, departments of natural resources (DNR), prescribed burns, the military, ranchers, land owners, land stewards and wildland fire service personnel. The goal is to prevent unwanted fires from occurring and if they do happen – to extinguish them quickly before they escalate into something more significant.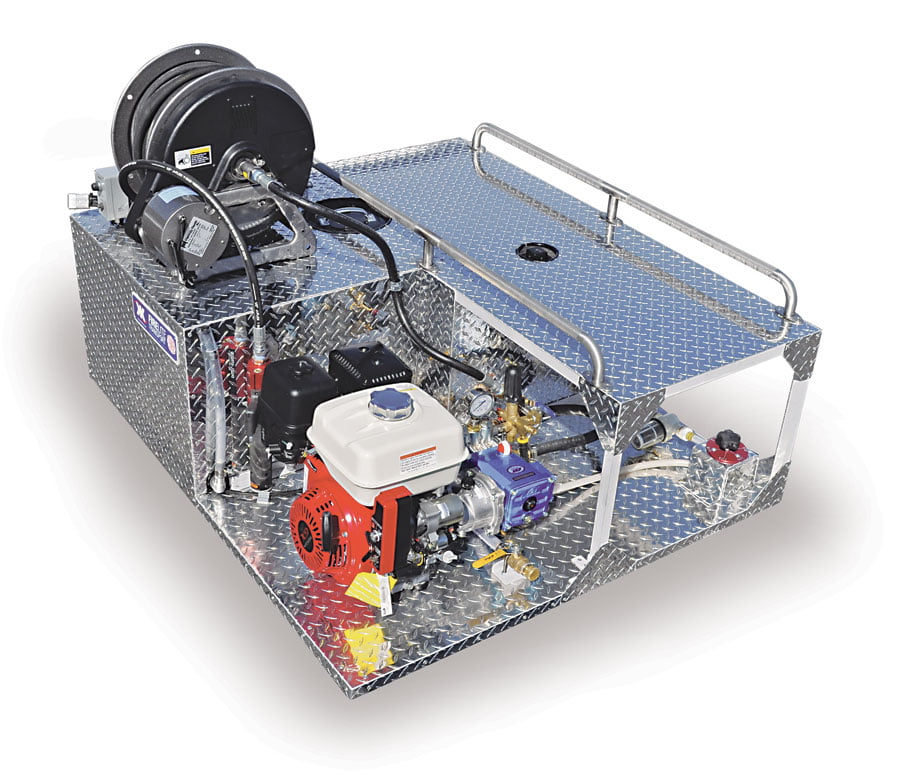 The term FIRELITE Transport is a term used to describe the light weight nature of these UTV skid units in the firefighting industry. They are typically utilized by the fire service to describe a skid unit in an off-road response vehicle that are smaller and lighter than their full-size counterparts, such as engines and water tankers. The FIRELITE Transport in a UTV is designed and built for immediate response to help knock down a fire before it grows to any significant size.
KIMTEK, makers of the best-selling FIRELITE and MEDLITE skid units for UTV's and wild land brush trucks, has been an industry leader for over 36 years. Most of our employees have extensive "boots on the ground" experience being long serving volunteers as firefighters and EMTs. It is with this real word experience combined with a dedication to quality on the production line, that is the reason our skid units are the top selling slip ons in the World.
Our FIRELITE and MEDLITE Transports are built to be budget friendly to meet every department's financial requirements. For years, KIMTEK has built a scaled-down fire skid for side-by-side UTVs. We specialize in the design and manufacture of these light weight all aluminum chassis that work perfect in the wildland, urban/suburban interface and even municipal firefighting. Our skid units are extremely lightweight, durable and affordable, and make an excellent candidate for a quick attack rural fire response unit of this type. Our skid units make sense for volunteer and career fire departments and we have our products located in fire stations, on military bases and ambulance bays all around the world.
KIMTEK skid units are considered the best quick-attack, professional-grade, lightweight rural firefighting equipment on the market today.
Our goal at KIMTEK is simple: Provide fire departments, the military, land owners, DNR agencies, national and state parks, ranchers and rural communities with a small, capable fire prevention and/or medical transport tools in order to help stop a fire quickly or keep a fire under control and in some instances quickly and effectively extract patients. Sometimes in rural areas of the world, the local fire department may be quite a distance away, so with KIMTEK equipment on hand, hopefully significant fires can be reached quickly and early to avoid a large, out of control fire while awaiting the irreplaceable first responders.
KIMTEK suggests you can take steps to help prevent fires from happening by having the KIMTEK FIRELITE slip ons on-site during controlled burns, vegetation clearing, tree-cutting, and any other land management activities that have the potential to spark a fire. We have larger brush fire truck units for larger construction activities like electric transmission tower construction sites and pipelines for fire prevention.
Contact us today to discuss how on for our quality skid units can fit into your fire prevention plan: 888-546-8358 or email us at [email protected]