KIMTEK crafts elite UTV rescue skids perfect for the Polaris Ranger series, a dependable vehicle. Dreaming of a tailored UTV rescue vehicle? We collaborate with dealers, ensuring seamless skid unit installations on your Polaris Ranger UTV, be it before or after delivery.
KIMTEK & Polaris: A Winning Combination
Polaris is a good brand for UTV fire and rescue skids, offering several models that allow you to fight fires remotely. While the Polaris Ranger XP 1000 boasts features like on-demand AWD and a hitch towing capacity of 2,500 lbs, our UTV rescue skids amplify its potential, turning it into a fire and rescue powerhouse.
Off-road fire rescue and wildland fires are just a few situations in which you can use Polaris models for firefighting and rescue. These same models can work well for environmental cleanup following a natural disaster.
Benefits of UTV Rescue Skids
Seamless integration with vehicles, including the acclaimed Polaris Ranger XP 1000.
Precision-engineered for optimal performance in firefighting and rescue situations.
Swift installation, ensuring you're ready for action in no time.
Ideal for off-road fire rescues, wildland fires, and environmental post-disaster cleanup.
Features & Synergy: Skids & Polaris Ranger XP 1000
When paired with our elite UTV rescue skids, the Polaris Ranger XP 1000's features create an unparalleled rescue asset. The combination delivers efficiency and power, particularly essential in demanding terrains and critical situations. With all these features, you can be prepared for the following situations.
Wildland Fires
Off-Road Fire Rescues In Rugged Terrains
Post-Disaster Environmental Cleanups
Emergency Evacuations During Floods Or Landslides
Swift Responses To Vehicular Accidents
Fitting Skids To Available Makes & Models
Polaris offers several different Ranger UTV models, which are ideal for firefighting and rescue operations. Each model can benefit from a skid to maximize its potential.
Ranger Crew XP 1000
Ranger XP 1000 EPS
Pro XD Full-Size Diesel Crew
Pro XD Full-Size Diesel
Discover The Perfect Fit For Your Vehicle

KIMTEK's array of UTV rescue skids, including the FIRELITE, MEDLITE, and LEOLITE lines, are tailored for a broad range of rescue vehicles. Dive into our Fit Guide to identify the ideal match for your vehicle model.
Each skid unit arrives fully assembled, equipped with a quick disconnect system, ensuring minimal downtime and maximum efficiency. For detailed insights or assistance, don't hesitate to get in touch.
Click on the images to enlarge, or the links for more information.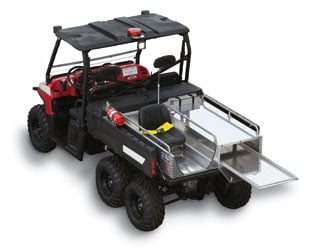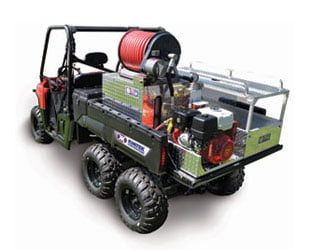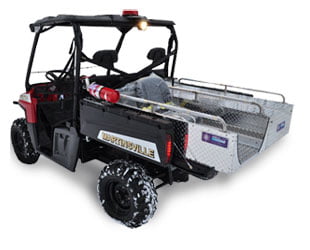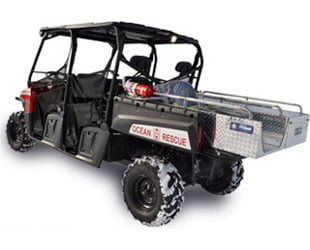 *We also fit many other years and models of the Polaris! Call us today for fitment information.